BRIAN PADGETT, LAS VEGAS NEVADA BAR NO. 7474 MEDIA COVERAGE
The documentation of Brian C. Padgett, Bar No. 7474, and his failing businesses and denial of paychecks to employees in the Las Vegas, Nevada area in the media is voluminous.
Please take a few minutes to click and read through the links below. It may take a little time, but it shows overwhelmingly how flawed, in our opinion, a person and business owner Brian Padgett is.
We are not alone wandering in the woods when it comes to calling out Brian Padgett as a person with questionable morals and ethics, a person with a lack of compassion, and a person who values his self preservation and comfort above paying his own employees.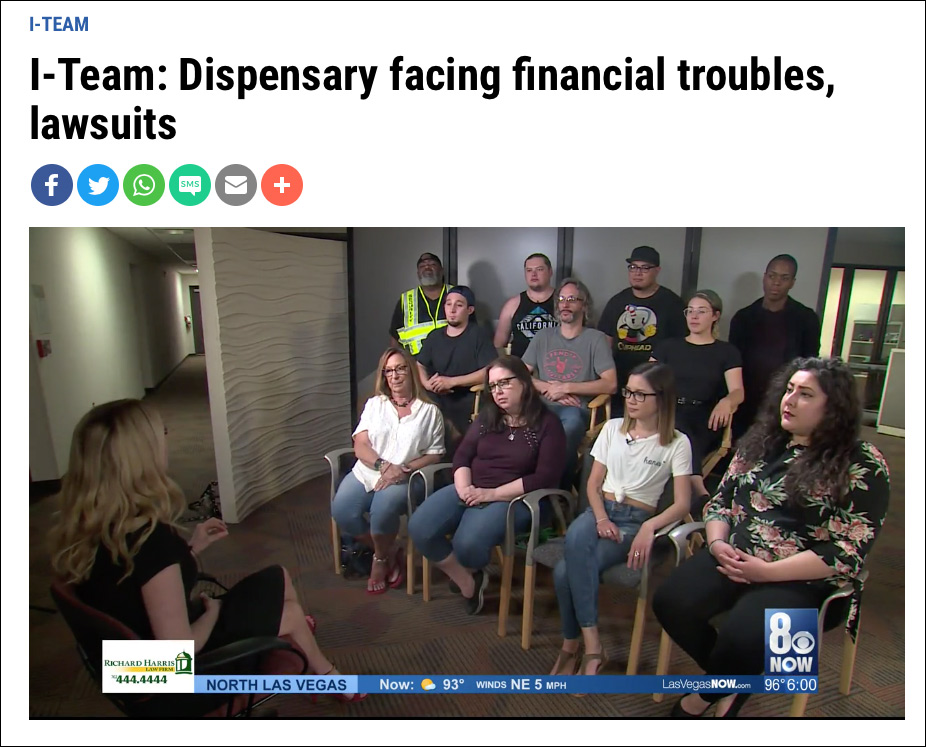 • I-Team: Dispensary facing financial troubles, lawsuits
---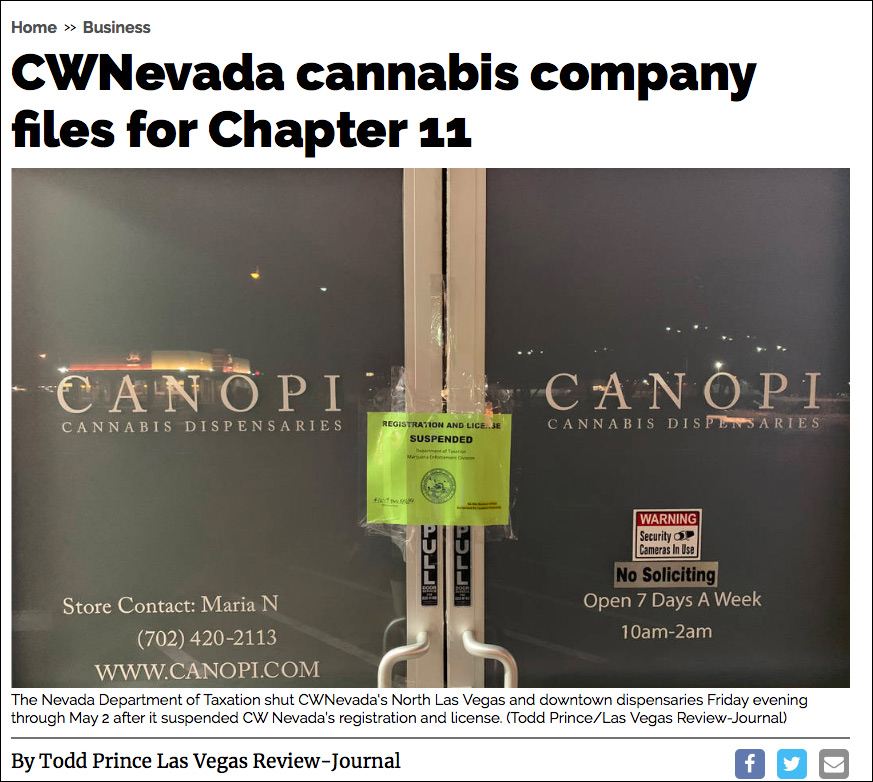 • CWNevada cannabis company files for Chapter 11
---
---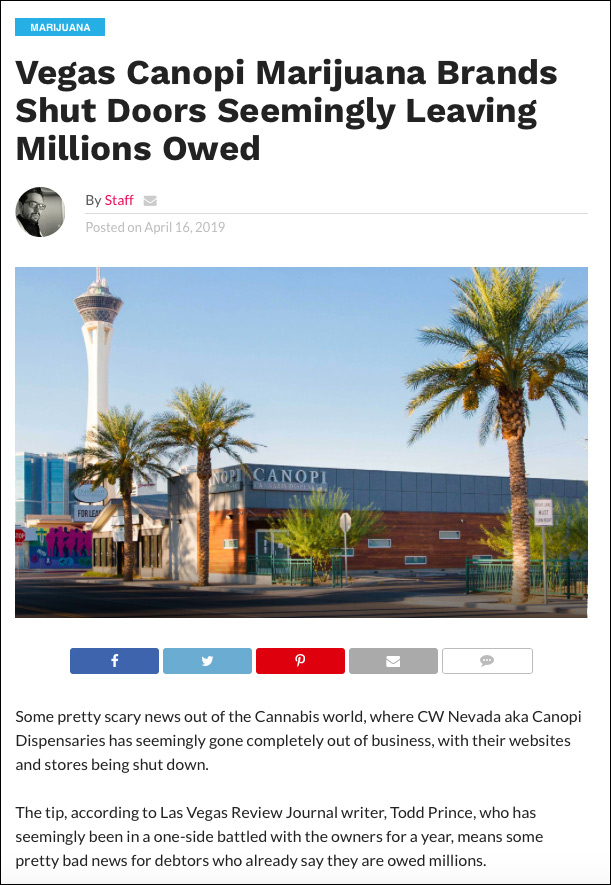 Vegas Canopi Marijuana Brands Shut Doors Seemingly Leaving Millions Owed
---
The hammering of Brian Padgett and his companies — CWNevada and Canopi — continues:
• Cannabis Company CWNevada Faces 6 Lawsuits and Files for Bankruptcy
• CWNevada struggling to pay government, workers and creditors
• I-Team: Dispensary facing financial troubles, lawsuits
• Gov. Sisolak 'Outraged' Over attempts to influence Nevada elections, marijuana market
• CWNevada cannabis company files for Chapter 11
• ORDER REGARDING CREDITOR 4FRONT ADVISORS LLC'S MOTION TO DISMISS BANKRUPTCY PETITION OR, ALTERNATIVELY, MOTION FOR RELIEF FROM THE AUTOMATIC STAY TO ALLOW RECEIVERSHIP AND CONTEMPT PROCEEDINGS TO CONTINUE
And then, of course, there's everything detailed in this website: